Gerrard: I'd rather be in cup final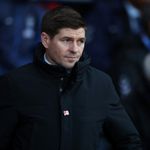 According to Sky Sports, News,
"Gerrard: I'd rather be in cup final"
Scroll and tap the read article button below to visit the source website directly for the full story.
Gers Family
is a Rangers News feeds aggregation website.
We curate Rangers articles on your behalf from all over the web into one easy site for you to browse without trolling through hundreds of different sites.
Gers Family is not affiliated with the site publishing the article nor are we responsible for any terms and conditions in place by them or their website.
Everything here on Gers Family is Rangers related from Rangers Media to Rangers Podcasts, Rangers Forums, Rangers Blogs and Rangers Fan groups.
Subscribe to Gers Family posts by RSS
Subscribe to Gers Family posts by Email
Here is some Magnificent moments in Rangers Football Club history:
Graeme Souness. 1985 pic.twitter.com/6znHwevcAQ

— Rangers News (@GersFamily) September 25, 2017
— Rangers News (@GersFamily) September 15, 2017
— Rangers News (@GersFamily) September 15, 2017
Battle of Britain. 1992 pic.twitter.com/LHPSI58Bt0

— Rangers News (@GersFamily) October 21, 2017
Ladies and gentlemen. I give you, Jock Wallace. 1984.

"I was confident before the game started, son." pic.twitter.com/zlQbSS9KVm

— Rangers News (@GersFamily) December 30, 2017
Watch Rangers European Cup Winners Cup final 1972 - FULL GAME